CRAFTSMANSHIP

Gastronomy/Zero Waste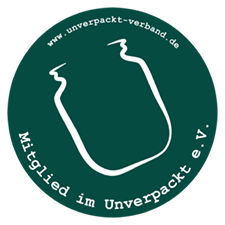 Due to our wide range of products, we soon developed our own sector from our bakery assortment for the gastronomy sector, which we are happy to supply with specialised and customised products.
This has led to an increasing interest from zero waste shops, which we are happy to serve. We are at your disposal with information about origin, shelf life of the goods and selected "unpackaged" products. We are also happy to provide you with information about the packaging of the goods, as we pay particular attention to sustainable and environmentally friendly outer packaging and have also minimised transport packaging for you. In addition, we are also a member of the Unpacked Products Association, where you can also find further information about us.
YOUR CONTACT PERSONS
QUALITY EASILY PACKAGED!
Our new products in the range –
especially for wholesale and catering companies
In our practical and handy 12.5 kg bags we offer
wholemeal wheat flour, wheat flour type 550
pizza flour from wheat
wholemeal spelt flour, spelt flour type 630
rye flour type 1150
You can find more information in our assortment list. >>