THE MANOR
Almost at the very end of Rosenkrantzer Street, there is a magnificent manor house, which gave the small street its name – the Rosenkrantz estate. This is the home of the family von Münchhausen.
You are now thinking of the Duke of Münchhausen? There is indeed a degree of kinship. However, the story of Ernst-Friedemann von Münchhausen, founding shareholder of the trading company for natural products, is a true story that began with a lot of hard work, a good idea and with conviction.
How everything started...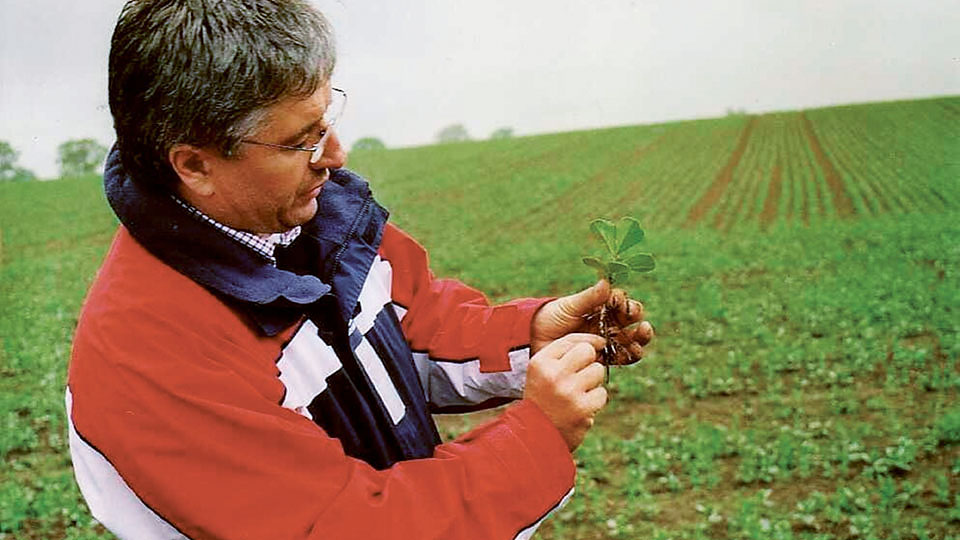 In 1977 , the agronomist Ernst-Friedemann von Münchhausen took over the farm on Gut Rosenkrantz, which was initially run conventionally. "At that time, dairy cows were still being herded here, which I initially maintained and continued in this way", explains the landowner. For private and health reasons, he decided to convert to organic farming in 1989 .
The subject of marketing has been important to Gut Rosenkrantz right from the start after the conversion. Together with the neighbouring vegetable farm, the first goal was to set up a farm shop, but it soon became clear that other marketing channels would have to be found for the quantities of organic grain produced at Gut Rosenkrantz. The first step was to set up a producer group together with several organic farmers. In the second step, Ernst-Friedemann von Münchhausen, his brother-in-law Peter Diederichsen and Achim Schwarz founded the Handelsgesellschaft für Naturprodukte. That was in February 1992 .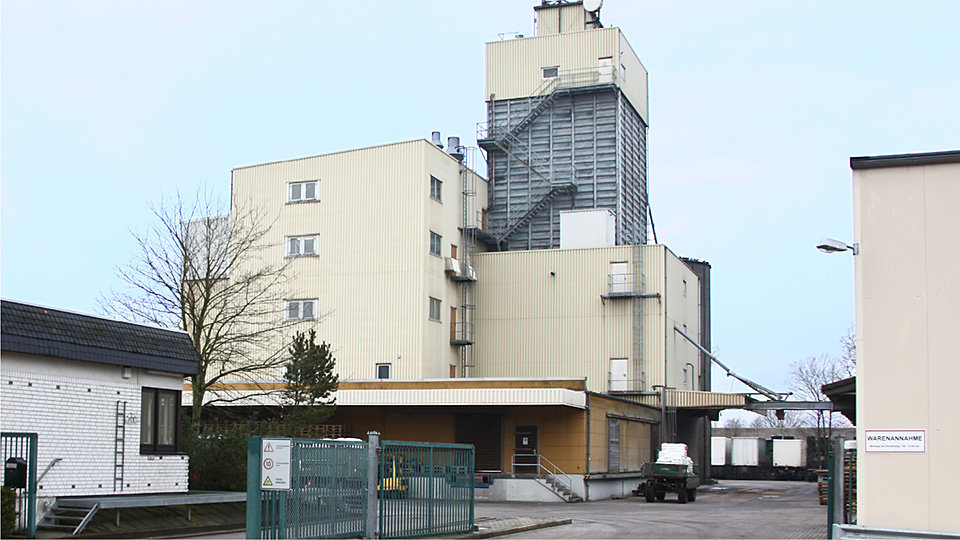 The trading company initially acquired the vacant buildings of Getreide AG, now Schinkeler Möhl. "There we had storage facilities and were able to set up facilities for grain drying and grain cleaning and were thus no longer dependent on others," explains von Münchhausen. Through the trading company, contact was made with organic bakeries, which were then supplied with grain for human consumption. The range of products and the geographical area of operation expanded rapidly.
In 2001, the trading company moved from Schinkel to Neumünster, for reasons of space and above all, logistics. Since then, the Tode mill, built in the 1980s , has been the company's operating centre. The new property features a fine mill, which they were able to put into use in 2007 . "This is how we became millers." Up to 6,000 tonnes of organic grain can be stored here and thanks to the new warehouse built in the summer of 2006, space was added for around 1,000 additional pallets.
Together with its subsidiary Gut Rosenkrantz Bio-Futter GmbH, the trading company now employs around 60 people. The business concept of the trading company includes the supply of organic seeds, grain trading and also the grinding and trading of organic raw ingredients for bakery and industrial as well as zero waste customers. Depending on the product and customer requirements, we can supply quality in organic/Bioland/Naturland and Demeter.
The cycle of grain trade and bakery supply is supplemented by in-house seed propagation.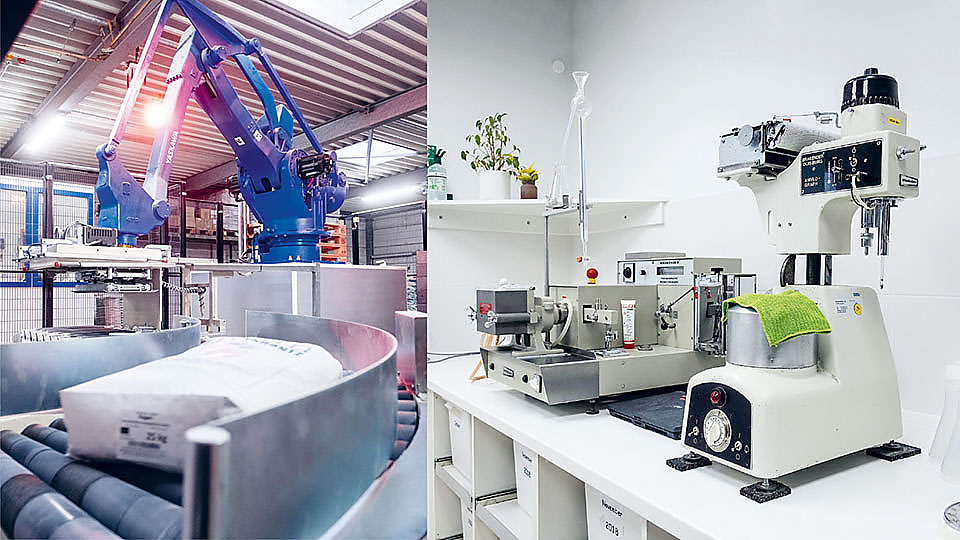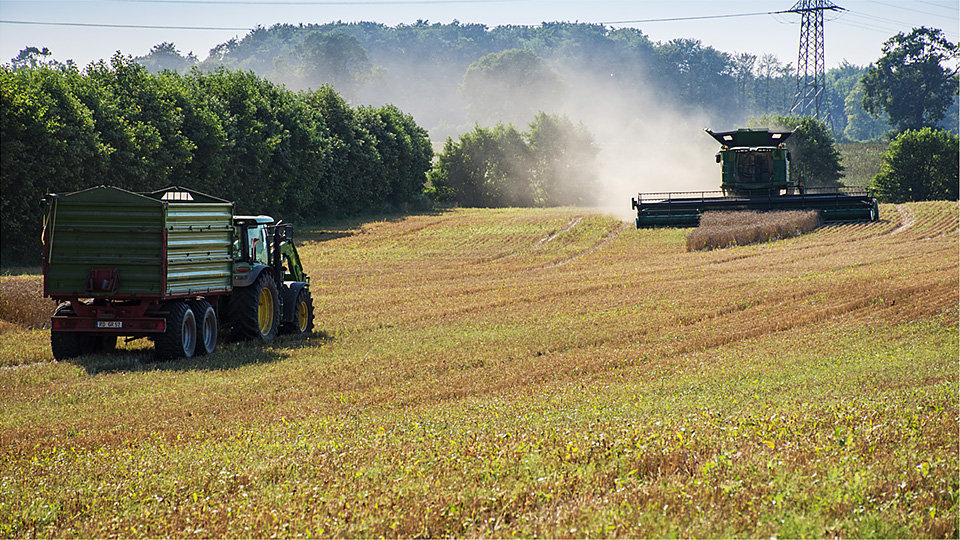 Since 2009 , the trading company has transferred its manufacturing and distribution activities for compound feed into a separate company – Gut Rosenkrantz Bio Futter GmbH & Co. KG – with a storage and production facility in 27211 Bassum.
Ernst Friedemann von Münchhausen has passed on his passion for organic farming to his children. After his daughter Louisa von Münchhausen had completed her dual studies and a subsequent Master's degree in agricultural economics, she worked for an American trading company. She joined the company five years ago, where she currently heads the seed and grain department.
The future of production on the farm is also secured. His son Tilman von Münchhausen took over the business after completing his training as a farmer and studies of agricultural science.
The third in the group, daughter Johanna, runs another agricultural business in Saxony-Anhalt and is also in the seed consulting and grain purchasing sector.
The oldest daughter Christiane has a doctorate in veterinary medicine.