...AND EVERYTHING 100% ORGANIC

Warranty and Certification
Your safety is important to us.
That is why we can guarantee the certification of our products through a careful and active process control of all trade transactions.
We buy grain after we have checked the quality of the sample in the laboratory.
Beyond the legal requirements, we oblige our suppliers to provide detailed documentation and require guarantee agreements. First of all we conclude with our suppliers a framework contract for the "supply of agricultural raw materials". In that agreement the Farmer states the basic characteristics of the goods he wants to deliver to us today and in the future.
The "purchase contract" is a detailed quality agreement on the specific delivery.
The contract also includes a "Declaration on ecological land management". Thus explains the Farmer, how he cultivated the land in the year of harvest. This information we check on site and via the organic inspection body. For each transport we also require accompanying and loading documents. Every transport is sealed.
CERTIFICATION OF THE GUT ROSENKRANTZ HANDELGESELLSCHAFT
We are certified according to
EU organic regulation according to valid version
Bioland guidelines (www.bioland.de)
Naturland standards (www.naturland.de)
Demter guidelines (www.demeter.de)
FSSC 22000 (Food Safety System Certification 22000)(www.fsc.de)
Energy management ISO 50001
GMP B2+B3+B4 (good manufacturing practice)
Bio Suisse guidelines (www.icbag.ch)
EC control number: DE-SH-001-6035-BCED
Packaging registration number: DE3833105038164
CERTIFICATIONS OF BIO-FUTTER GMBH & CO. KG
We are certified with the feed production according to
EU organic regulation according to valid version
Bioland guidelines (www.bioland.de)
Naturland standards (www.naturland.de)
QS (Quality and Safety - Bassum plant) (www.q-s.de)
KAT (Controlled alternative livestock production) (www.kat.ec)
Energy management ISO 50001 (www.gut-cert.de)
EC control number: DE-ÖKO-006
Packaging registration number: DE1201692319574
Our production is integrated in the management manual of Gut Rosenkrantz Handelsgesellschaft.
Quality Control Management
A high and reliable product quality is our declared goal corporate objective
For this purpose a team of 6 competent employees in our quality control department is at your disposal. From incoming goods to outgoing goods, we accompany the entire processes of our products with great commitment within the framework of our internal quality management system.
Our more than 750 articles from the agricultural and bakery trade goods sectors comply at least with the EU Eco Regulation. Many of these articles are also approved as association goods, for example Bioland, Naturland, Demeter or BioSuisse. The routes of our trade goods, from domestic grain to organic vanilla from the Comoros, are of course fully traceable.
Trust is good, quality control is better...
Each batch of grain, coarse meal and flour is analysed in our own laboratory for productspecific (baking) properties. We thus offer the highest possible degree of product safety and can respond to individual customer requirements. In order to ensure the optimum quality of our self-produced grain products, we specifically mix raw ingredients from different batches. Any additional analyses that we cannot carry out ourselves, such as tests for pesticides, mycotoxins, microbiology, heavy metals and special contaminants, are only outsourced to accredited laboratories with whom we have worked for many years.
Our commercial goods are pre-analysed according to our analysis plan and always purchased with detailed specifications. In doing so, we attach great importance to longterm, trusting cooperation with producers and traders in the most diverse countries of origin, also beyond European borders. Alternatively, we can obtain the Merchandise from experienced importers. A consistent and comprehensive incoming goods inspection ensures the quality of our extensive product range.
In addition to the requirements of our various certification standards, which serve to ensure compliance with eco-conformity and food and feed safety and are reviewed at least annually in independent external audits, we have established a comprehensive internal quality management system.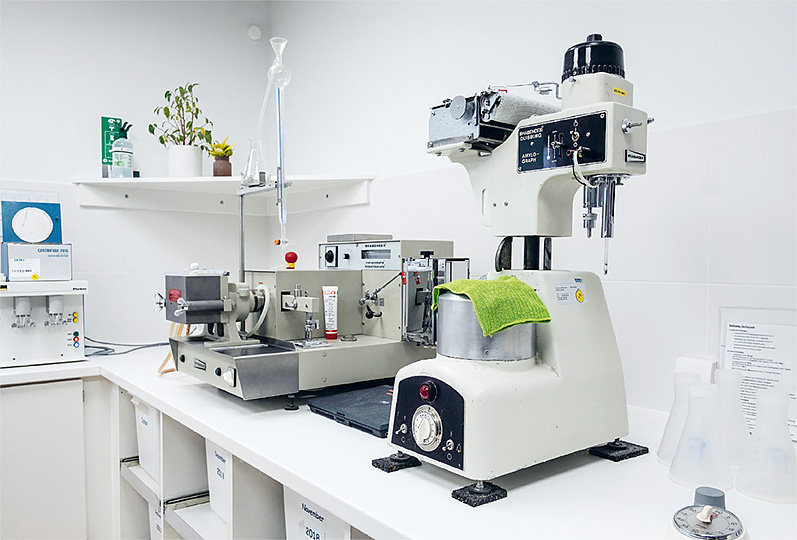 In addition to our risk-oriented, very comprehensive analysis plan for our entire product range, this includes, among other things, a thorough incoming goods inspection, many years of trustful cooperation with our suppliers and business partners, the conclusion of framework agreements with our grain suppliers and forwarding agents, a mature operational and personnel hygiene concept, a high degree of technical competence, the complete documentation of all processes, training of our employees and many years of experience. To ensure continuous improvement, customer satisfaction analyses, supplier evaluations and complaint assessments are carried out regularly, as well as internal audits in all departments for self-monitoring. Our HACCP concept and our crisis management are validated or tested at least once a year - everything for a safe organic product of the best quality.
Should there nevertheless be a reason for a complaint, please contact our staff and we will find a solution
reklamation@gut-rosenkrantz.de
YOUR CONTACT PERSONS
Sustainability
What we do today will determine how the world looks tomorrow.
Marie von Ebner-Eschenbach
It is the many small and large steps in all areas that make for sustainable corporate thinking for us.


• Organic

Our natural resources are not infinite. If you want a sustainable economy, you have to do business ecologically. This thinking determines our actions in each of our areas – in agriculture, as a producer and as a trader. We are convinced that this is the right way – for nature, for us today and for our grandchildren. Through the nutrient cycles in organic farming, the available resources can be used optimally and the soil fertility that is so important for all our lives is restored and maintained. This also protects our climate, as humus-rich soils act as a CO2 sink and at the same time, by dispensing with nitrogenous mineral fertilisers, significantly less CO2 is released into the atmosphere. Through organic farming, we prevent pollution with environmentally toxic substances, such as synthetic pesticides and nitrogenous mineral fertilisers, thus protecting the flora and fauna as well as our groundwater. Even genetically modified substances do not belong in food and are prohibited in organic farming and processing. Instead, diversity of natural is preserved and promoted e.g. by hedges/flower strips and habitats for pollinating insects such as bees and bumblebees.
Through all this production and trade we are producing and trading with high quality food and protect our environment – for all of us.


• Logistics & Packaging

We pride ourselves on not only keeping an eye on the whole supply chain, but also designing it. Here too, sustainable thinking determines our actions. This begins with logistics and does not end with packaging.
In our own modern vehicle fleet we use telematics to record diesel consumption and driving behaviour. This not only enables us to implement your delivery wishes in the best possible way, but also ensures efficient collection and delivery of the goods.
In food wholesale, it is often not possible to do without packaging completely. However, we pay attention to sustainable packaging materials and reduce these and especially the plastic content. Wherever possible, we try to minimise the product and transport packaging.


• Energy/ecology

In our daily work, we always question ourselves how we can save energy and resources. With the certification of our energy management system according to ISO 50001, we have committed ourselves to continuously improve our energy-related performance in all areas. In doing so, we have defined a number of energy targets. For example, we want to reduce our total electricity consumption by at least 1.5% per year. For the trading company, this corresponds to an annual electricity saving of around 18,500 kWh and thus a saving of around 4.96 t of CO2, which is thus emitted less into the environment. For the organic feed, this corresponds to an annual electricity saving of around 10,500 kWh and thus a saving of around 2.84 t CO2. In the area of logistics, we are also aiming for an annual diesel saving of 1.5%, which corresponds to about 1,000 litres of diesel.
This is achieved, among other things, by energy-saving measures, continuous process optimisation and the comprehensive use of efficient technologies. As part of a training campaign, we sensitise our employees to the subject of energy and energy management and thus promote the willingness of each individual to take responsibility. This helps to improve our energy-related performance. For us, saving energy consists of many small steps, but there are also some big ones - in 2017, we built two new energy-efficient cold storage halls and are using the waste heat generated to heat the warehouse office and the related sanitary facilities.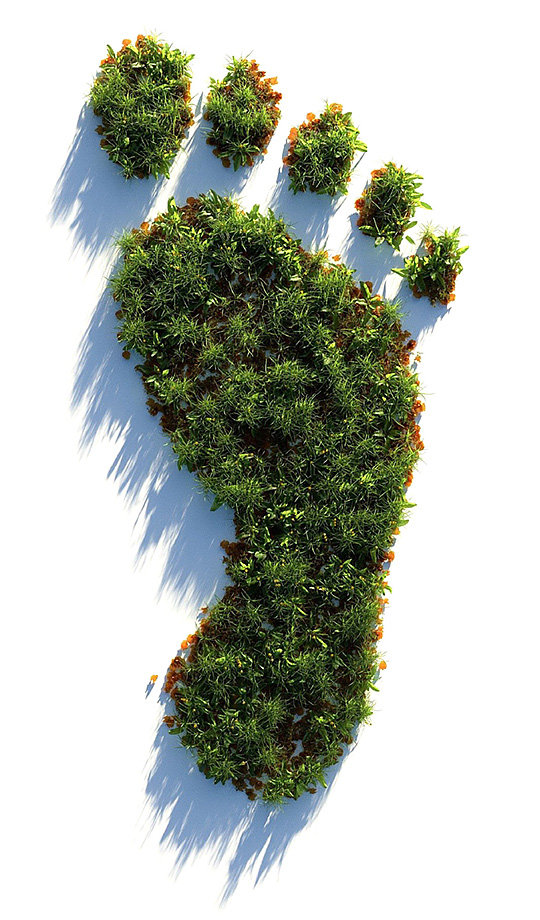 • Employees

Day after day we are your competent and committed contact partner, as our employees contribute all their experience, ideas and commitment to our processes and the development of our products.
Without the heart of the company – all our employees – we would not be what we are today. We would like to thank all our employees very much for this. In our employeeoriented personnel policy, a health-oriented workplace is a matter of course.
We implement this, for example, through ergonomically designed workplaces with heightadjustable desks or through company health promotion such as active lunch breaks, health days, company subsidies for individual sports programmes and company fruit.
Our employees and their families are very important to us, which is why we are happy to support the compatibility of work and family. Wherever possible in the various departments, our home office staff can perform their tasks with flexible working time models.
• Worklife

In the office area, too, we are always making our contribution to the topic of "saving resources". We now manage the majority of our documents digitally and save paper wherever possible. For documents that need to be printed out, we use recycled paper and print only black and white. Every small step and every single one contributes to making processes sustainable and saving raw resources – for example, we also pay attention todurable functional workwear, sustainable office materials, shared multifunctional equipment and regularly train our employees to save energy.